©2009 by LeeZard
Some of you may remember a review of the play "Memphis" LeeZard did several months ago ("Hockadoo:" http://leezardonlife.blogspot.com/2009/02/hockadooooo.html). LeeZard submitted it to a Seattle-based news/commentary Web site but suffered rejection – apparently because the review was too favorable (Luckily, Leezard has outgrown taking rejection personally). No problem this time around with "Sunday in the Park with George;" LeeZard hated half the play and all of the music.
"Sunday in the Park with George" is the Stephen Sondheim musical that astonishingly (to LeeZard) won a Pulitzer Prize when it first ran in 1984. In 2009 the show will run in three cities, London, New York and Seattle. LeeZard saw the Seattle production last night and vacillated between visual ecstasy and aural agony. Let me explain.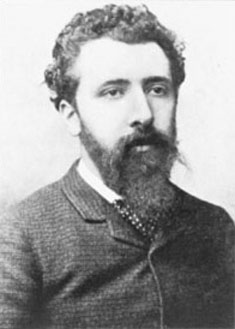 The story premise has promise. It is centered on Georges Seurat's revolutionary masterpiece, "Sunday Afternoon on the Island of La Grande Jatte." The island is in the River Seine in the middle of Paris. The story explores what it takes to be an artist in the throes of brilliance (everything) and, what it takes to love said artist. From Seattle's Fifth Avenue Theater Web site:
"In a Parisian park on a Sunday afternoon in 1884, artist Georges Seurat does a study of his model and mistress Dot. He is obsessed with how the eye translates points of individual color into different hues, but his work is decried by critics and other artists as having "no life." For her part, Dot is obsessed with Georges, and frustrated that he's more connected to his studies of people in the park—a nurse, a servant, a fellow artist—than her."
The Seattle production and scenic design are stunning, the cast commendable. The score, however, is repetitive, discordant, without melody and utterly forgetful. Act II is entirely useless. How does LeeZard really feel?
It is difficult to describe the scenic design of this play; one has to see it and experience it. The set is based on a simple white background of walls, drapes and doors, a blank canvas if you will. Utilizing 21st Century technology, however, the designers employ animation, ever-changing images and brush-strokes and a psychedelic light show to entrance the audience. It is without doubt the high point of the show.
For my money, they could've – should've – ended it at the end of the first act. It closes with Seurat placing the live characters for his painting. As they freeze in position, the curtain falls and frames them. The second act takes place a century later. It revolves around Seurat's great-grandson, also an artist, and his struggles with success and creativity. It is interesting only for the fact that it draws a stark contrast between the struggles of Seurat who never sold a painting in his short career. He died at the age of 31.
Beyond that, Act two seems like a throw-in to make the play long enough to justify its production costs.
Interestingly, a New York Times review of the current production is almost slobbering in its praise. LeeZard wonders if the Seattle-based Web page would've rejected it. Nonetheless, the Times does often verge on snobbery and therefore it is no wonder the Grand Gray Lady loved "Sunday in the Park with George." This play takes itself way too seriously.
Sondheim, who knows how to write beautiful music ("Send in the Clowns"), was overreaching when he penned "Sunday." In his efforts to compose an intellectually superior score he forgot the most important element, his audience. It was Dorothy Parker who said, "You can lead a whore to culture but you can't make her think." For Sondheim and "Sunday in the Park with George" it's, "You can lead an audience to Seurat but you can't wake them up."